Fintech Over 50: Designing for Low- to Moderate-Income Older Adults
Despite their widespread use of technology, many adults 50 and older find it challenging to handle day-to-day financial needs online. However, shifting financial management systems online has become critical for older generations that face the greatest health risks from COVID-19. Through qualitative, human-centered research, the Financial Health Network uncovered barriers that inhibit older adults' adoption of fintech, such as negative stereotypes about their tech savviness and concerns about losing granular control over their finances. This report offers recommendations for fintech customer experience design that financial services innovators can use to overcome these barriers and join older adults as partners on their journey toward financial health.
Top Takeaways
In our research, the Financial Health Network identified four key ways to help low- to moderate-income older adults overcome barriers to using fintech.
Empower Users to overcome a lack of autonomy.
Put Users in Control to mitigate their concerns about security and bolster their interest in using fintech.
Eliminate Stigmas to show older low- to moderate- income adults that they are valued users.
Foster Connections between older adults using technology to establish fintech as a digital source of support for financial health.
Data Spotlight
While the majority of adults 50 and older are comfortable with technologies like smartphones, adoption of fintech products and services remains low, highlighting the opportunity for financial services innovators to tailor solutions to their needs.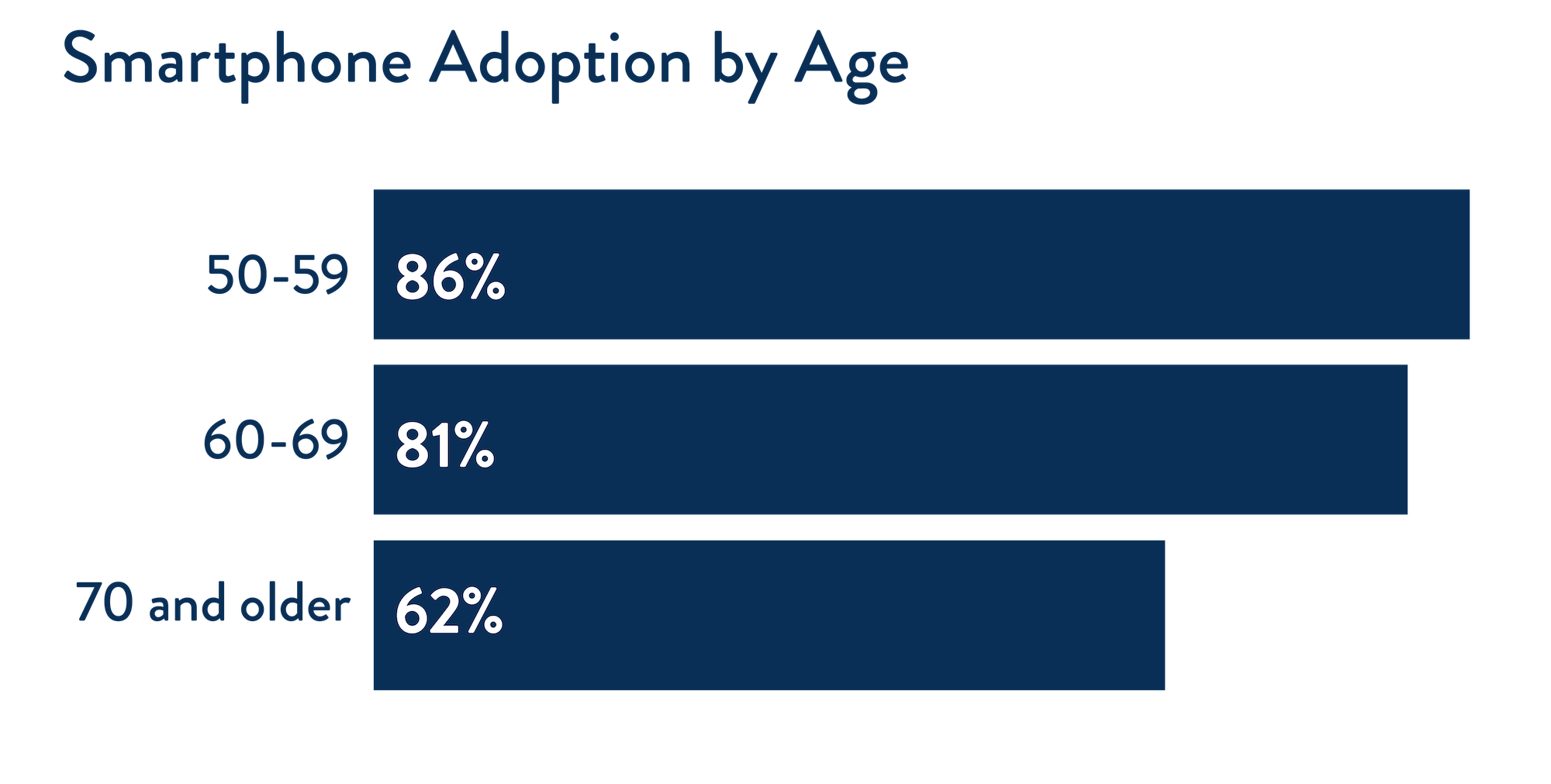 Our Supporters
---
This report is sponsored by AARP Foundation in collaboration with Chase. The opinions expressed in this report are those of the Financial Health Network and do not necessarily represent those of our sponsors. 
This report uses data and analysis from Dalberg Design, the design and innovation practice at Dalberg.